Get long-lasting luscious looking lashes with no crimping or clumping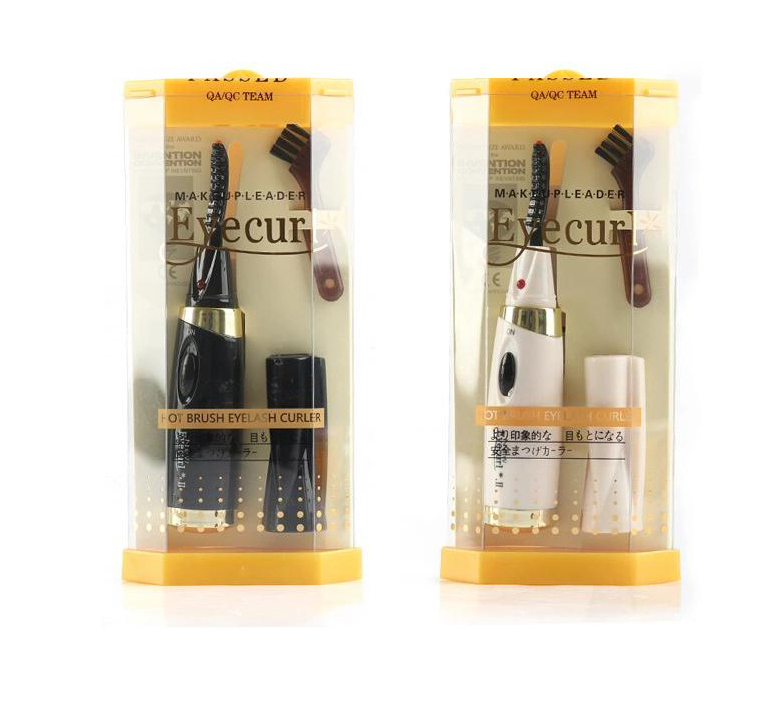 FEATURES AND BENEFITS:
Compared to the traditional manual eyelash curler, the electric heated curler will last for more a long time, keeps you beautiful for the whole day.

Quick and easy to curl eyelashes without pinching your eyelids. 360 degree reversible, rotating comb which works to lengthen and lifts lashes for either a natural or well-defined curl.

If you want to have a beautiful eyelashes style you need to use eyelash curler together with your mascara, especially hard eyelashes.

Whether you are a beauty junkie looking for innovation and comfort or a tech enthusiast, the Electric Perm Eyelash Curler is the best choice for you and will never let you down.
PRODUCT SPECIFICATIONS:
Material: Plastic

Size: approx. 23x23x125 mm